Big Jasmine, Where Art Thou?
4 years ago
So, girls, we seem to agree that
Jasmin Noir
is very pretty but lacks oomph. That begs the question which jasmine-centred fragrances do not.
I love
Jasmin et Cigarette
! It's a beautiful janus-faced woody jasmine that won my heart right away.
The two Lutens renditions of the flower are both wonderful and I am sorely tempted by either one. Both,
À La Nuit
and
Sarrasins
, showcase a rich and carnal jasmine. While À La Nuit plays up the flower's green-tinged, high-pitched sparkle with a heady indole, Sarrasins takes an almost austere night route via the stables, where it garners a leathery, slightly animalic and somewhat sweetened facet.
On the other hand, Nasomatto's
Nuda
, with its sonorous, baroque or rather turgid take on jasmine, did not enchant me. And
Alien
, to me, presents itself with a shrill, overly stylised jasmine I find artificial and, frankly, quite off-putting.
Jasmin Rouge
, I believe, I've yet to try.
What are your favourite, full-blown jasmine scents?
And boys, you are very welcome to chime in.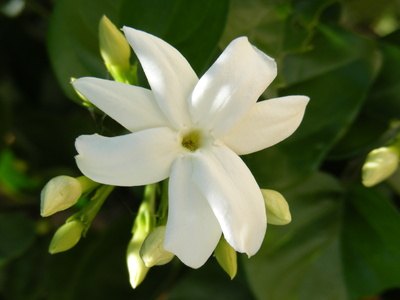 I do not feel like writing verses;
but as I light my perfume burner with myrrh and jasmine incense,
they suddenly burgeon from my heart, like flowers in a garden.
~ Hafez ~